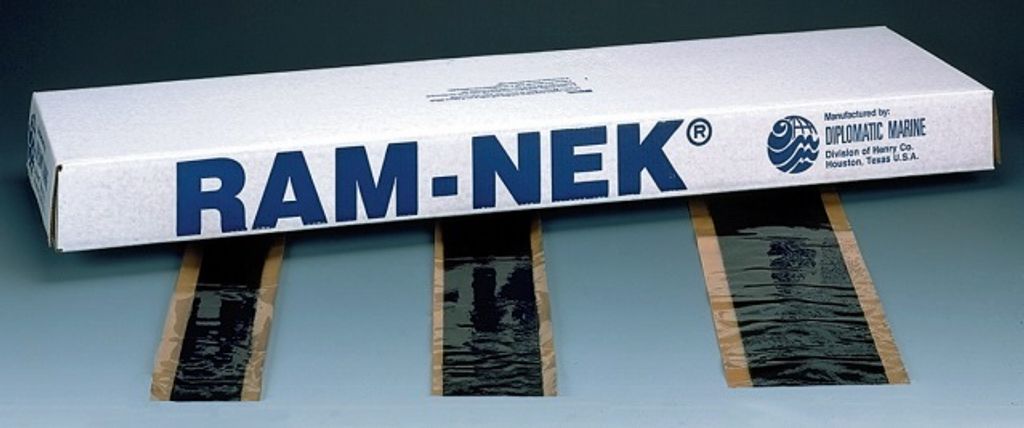 RAM-NEK® Hatch Cover Tapes
RAM-NEK® Hatch Cover Tapes is a single-component, factory extruded 1.22 meter-long strip of high-adhesive plastic formed to the proper cross-section between two protective wrappers, one of which is silicone coated for easy stripping (brown paper). The other protective wrapper is non-removable clear polypropylene covering which remains in place over the adhesive to allow "foot pressure" on the tape during application. It offers the ultimate protection for water sensitive cargo. MT201 - RAM-NEK MARINE TAPE provides that extra confidence in protected cargo.
Usage
MT201 - RAM-NEK MARINE TAPE can help protect against the number one cause of cargo damage - leaking hatch covers.
Surface Preparation
All areas of loose rust and previous tape should be removed from the area to be taped. In most cases, this heavy rust will come up easily. Also remove loose paint flecks. The paint must be well bonded to the steel surface. The surface should be dry, clean and free from all dust, dirt, oil and grease. If removal of a thin film of previous Ram-Nek Marine Tape is necessary, use a "degreaser" chemical. For product to perform satisfactorily, the surface to which it is correctly applied MUST BE firm and solid.
---